READY FOR


THANK YOU, FOR
BEING THERE WITH US!
25 - 27 OCTOBER 2023
The 13th edition
Where the
heart of business

beats
The biggest SME sector event in Europe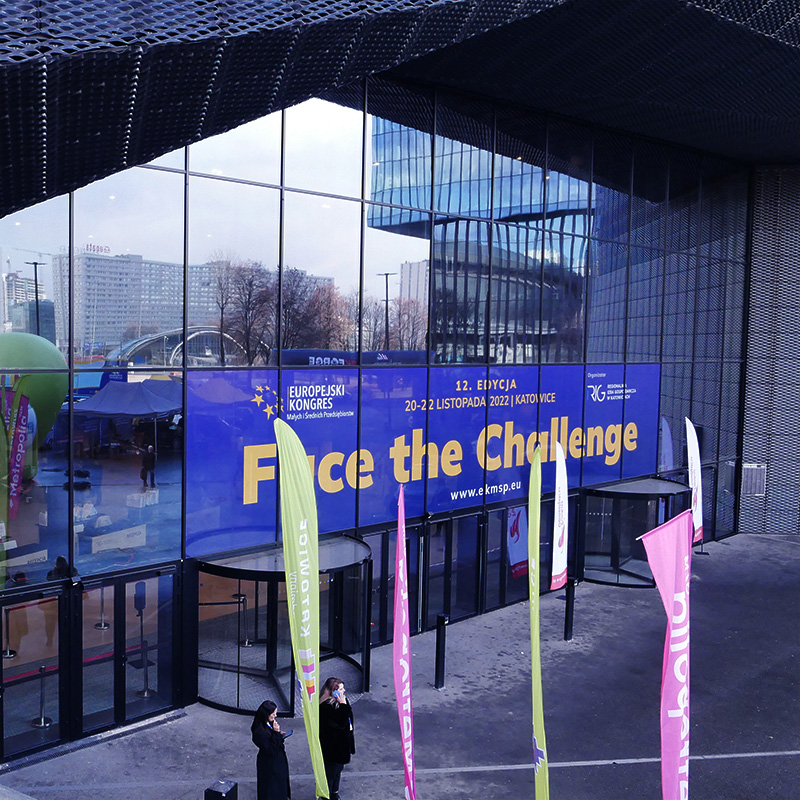 What is the European
Congress of SME?
The European Congress of Small and Medium-sized Enterprises is the largest event for SME companies in Europe. Since 2011, it has been a place to gain new knowledge, exchange ideas, get inspired and establish business relationships.
The twelve editions of the Congress to date have been attended by tens of thousands of entrepreneurs and experts from all over the world, as well as numerous representatives from government and local government agencies, business environment institutions, as well as the world of science and culture.
Who is the audience of the European Congress of SME?
The Congress is aimed at entrepreneurs representing the SME sector, but also at all companies, organisations, and institutions cooperating with the sector and creating the conditions for its operation and development. For this reason, the participants of the Congress include representatives of the state authorities, headed by the Prime Minister and Government Ministers of the Republic of Poland, Members of the Sejm, Senators of the Republic of Poland, managers of government institutions and agencies, leading representatives of regional authorities, city mayors, the highest authorities of public and non-public universities, business organisations and associations, as well as high-ranking representatives of cultural institutions.
The European institutions are represented by EU Commissioners, representatives of the European Commission, Members of the European Parliament, as well as representatives from the authorities of the main European economic and social organisations.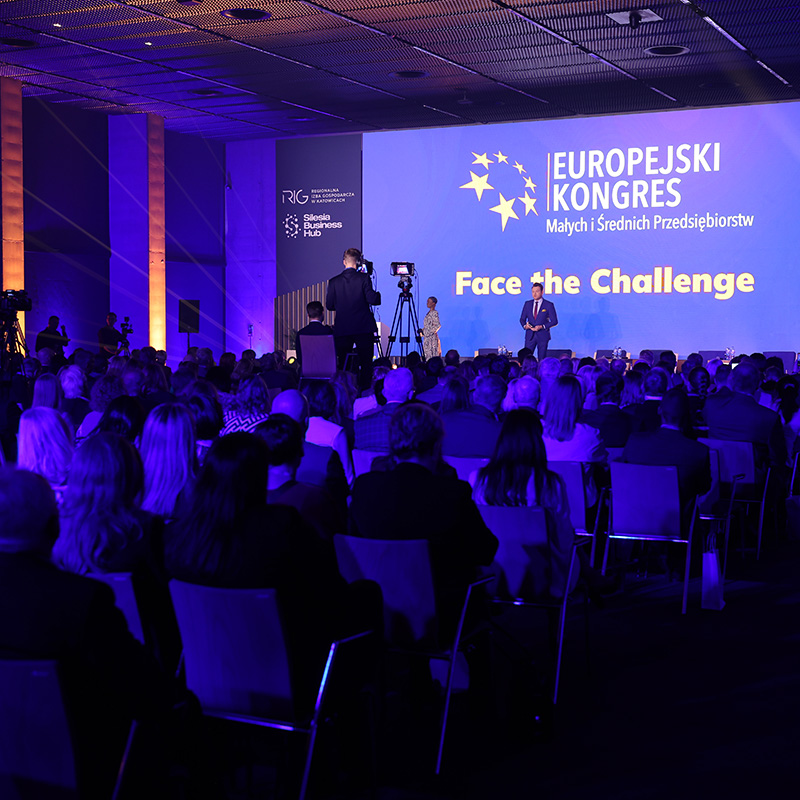 The previous edition
of the European SME Congress:
5500
registered participants
100
panel discussions, workshops and talks
270
experts and speakers
25
foreign delegations
■ We give an opportunity to present expert knowledge in various disciplines in front of a wide Congress audience,
■ We facilitate co-creation of projects carried out during the Congress in cooperation with us as the Organiser,
■ Information about your own company and the offered solutions may constitute the basis for discussing broader and more universal issues during panels/speeches
■ We help in establishing relationships with leading representatives from key business environment institutions, local authorities and universities,
■ Participation in dedicated meetings for Congress Partners (lunches, banquets, concerts) enables networking and establishing direct relationships with stakeholders of interest,
■ We enable participation inB2B meetings or online with companies from Poland and abroad,
■ We work with start-ups and young entrepreneurs, as well as with international organisations that associate them.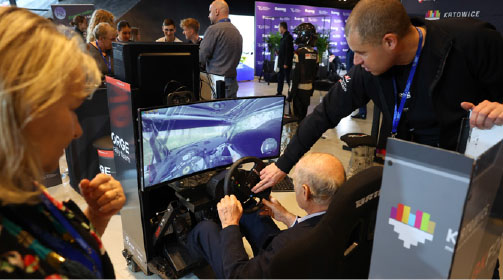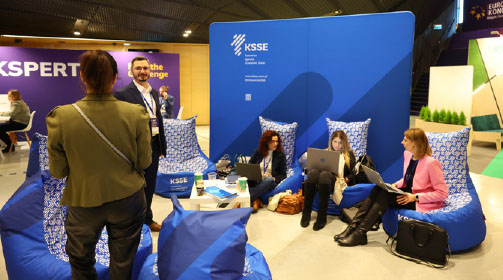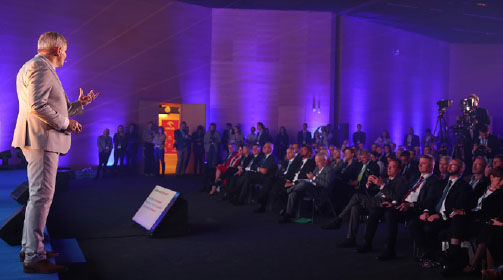 Special guest
The future is being forged here! It's time for Poland, it's time for Silesia! This is a key economic center of the country, with a very strong export position. We have a huge investment potential including mainly human capital along with an excellent scientific and technological base. We focus our activities on effective economic promotion, investment attractiveness and internationalization of enterprises. Silesia is a power of attraction, creating the future and an excellent place for developing business projects! Confirmation of our potential is the possession of, among other things, the title of European Entrepreneurial Region 2021-2022 for outstanding and innovative entrepreneurial strategy. The Silesian Voivodeship is among the top ten European regions in terms of foreign direct investment attraction strategy and cost effectiveness in a compilation prepared by fDi Intelligence for 2022-2023 for the Financial Times.
Jakub Chełstowski
Marshall of the Silesian Voivodeship
prof. Jerzy Buzek
PhD Member of the European Parliament, Chairman of the Honorary Committee of the 12th European Congress of Small and Medium-sized Enterprises
Kazimierz Karolczak
Chair of the Management Board of Metropolis GZM
dr Marcin Krupa
Mayor of Katowice
To, co w Katowicach i w regionie zadziało, nie udałoby się bez przedsiębiorców i ich aktywności. Ale przed nami jeszcze bardzo, bardzo dużo do omówienia, myślę, że więcej niż zrobiliśmy. W trzystutysięcznych Katowicach mamy zarejestrowanych około 50 tys. podmiotów gospodarczych. To wspaniała liczba oddająca kreatywność mieszkańców naszego miasta. Dwie trzecie PKB dostarczają mali i średni przedsiębiorcy. Wielki szacunek za Waszą działalność
Grzegorz Tobiszowski
Member of the EU Parliament, Secretary of State at the Ministry of Energy from 2015-2019
dr Janusz Michałek
President of the Katowice Special Economic Zone
Adam Abramowicz
Ombudsman for Small and Medium-Sized Enterprises
dr Małgorzata Mańka-Szulik
Mayor of Zabrze
Rafał Sonik
Entrepreneur, philanthropist, first polish winner of Dakar Rally
Jasiek Mela
Traveler, socialite, motivational speaker
Jacek Bialik
Vice-president of KSSE
Paweł Jaroszek
Board Member, Social Insurance Institution (ZUS)
The energy crisis has increased demand for green innovations among companies.
Entrepreneurs are asking for funds that will allow them to reduce production, energy or heating costs of industrial halls and facilities in the first place. They are also asking for funds for changes in 11 technological processes that can reduce the energy intensity of industry. The crisis has become a reason for interest in our funds and targeting investments by the company to reduce energy consumption. For us, the benefit is double: the reduction of energy intensity and the environmental effect, which we care about most.
Tomasz Bednarek
Chairman of the Board Provincial Fund for Environmental Protection and Water Management in Katowice
dr Adam Mokrysz
CEO of Mokate Group
The 13th edition of the European Congress of Small and Medium-Sized Enterprises, will provide another opportunity to discuss in an international group the readiness for change in today's dynamic socio-economic reality. The Provincial Labor Office in Katowice will organize a special panel during the Congress to focus on the qualifications necessary for a fair transformation of the region. This key change that awaits our province in the coming years will be a huge challenge that we, as public employment services, will also have to face.
Grzegorz Sikorski
Director of Provincial Labor Office in Katowice
Ladies and Gentlemen
Once again we have the honor and pleasure as a Special Partner to be involved in the creation of the Congress.
Entrepreneurs, as employers, are key customers but also contractors of Labor Offices. Through cooperation, we support employment and implement activities for the unemployed.
This year, as part of the Congress, we are organizing a panel discussion: lifelong learning in the era of a dynamic labor market.
I hope that the promotion of the concept of lifelong learning will translate into the activities of companies. Lifelong learning in an organization has a positive impact on its development. It gives employees and job seekers a chance for professional development.
I invite you on behalf of the Labor Offices of the Silesian Voivodeship.
Andrzej Koba
Chairman of the Convention of Directors of District Employment Agencies of the Silesian Voivodeship
Arkadiusz Lewicki
Director of the National Contact Point for EU Financial Instruments
Today it can be said that JSW, as the largest producer of coking coal in Europe, has a good record, and we would like to see this product maintained on the EU's list of critical raw materials. The coking coal we supply is used for steel production, and the data - presented by the World Steel Association - assumes that production of this raw material will increase to about 150 million tons by 2035. In addition to coking coal, we have a variety of coal-like products, such as coking tar for the production of synthetic graphite. Demand for this raw material is expected to increase more than 25 times by 2040, as it is essential for battery production. What lies ahead, in the long term, is keeping our hand on the pulse, observing the changing market and diversifying production.
Wojciech Kałuża
Vicepresident of JSW S.A
It all depends on whether we need lithium in Europe, for example. Will it be consumed and transformed in countries where the cost of labor is many times lower, and then the finished product will come to us? Will it be so that scrap will flow out of Poland to Turkey and come back from Turkey in the form of finished products, the price of which will be lower than the price of the products we will be able to produce in Europe. There are many issues that indicate that this is the direction we are going in. I'm also talking about sheet metal, flat products that come to us from India, where no one is concerned about the carbon footprint, the ETS, carbon emissions. It's just cheaper, and ultimately it goes back to Europe.
Tomasz Heryszek
President of the Board, Węglokoks S.A.
Marek Akciński
Vice President of the Board of Directors for the Węglokoks S.A. Group.
When we think of the economic zone, or Silesia, a stereotype that we often encounter in the opinions of locals still persists. Workplaces are seen like Henry Ford's factories of the early 20th century: simple production, physical labor and production lines arranged in a hall. Meanwhile, we are already in a very different place! The Korean plant in Dąbrowa Górnicza or the Brembo auto parts factory and many other investors scattered throughout the province - these are examples that are not only modern, but set trends in what is happening in the world.
Mateusz Rykała
Vice President of the Board of the Katowice Special Economic Zone
Guests
Krzysztof Sarnecki
President,UEST CM Partner - President, QUEST Change Managers Partner
President, QUEST CM Partner - President, QUEST Change Managers Partner
dr Dominik Wagner
LL.M. - Managing Partner and Attorney at Law at TIGGES Law Firm
LL.M. - Managing Partner and Attorney at Law at TIGGES Law Firm
dr Aleksandra Bryła
President of the Management Board of the Wrocław Branch, Lower Silesia Branch of SKwP
President of the Management Board of the Wrocław Branch, Lower Silesia Branch of SKwP
Elżbieta Marciniak
Co-founder of the listed company Bakalland S.A., Vide Dean of the business school ASBiRO
Co-founder of the listed company Bakalland S.A., Vide Dean of the business school ASBiRO
Grzegorz Pietraszewski
President of Bajka Pana Kleksa
President of Bajka Pana Kleksa
dr Bartosz Kubista
Tax Advisor, Managing Partner GLC Katowice
Tax Advisor, Managing Partner GLC Katowice
Kamila Kwiatkowska
Senior Account Manager, EDORADCA Sp. z o.o
Senior Account Manager, EDORADCA Sp. z o.o.
Petros Tovmasyan
Lawyer and political scientist
Lawyer and political scientist
Main
topics


- which are of your interest?
01

READY FOR
How to manage a business in a volatile economic environment?
The challenges of the energy transition
The Great Chip War. A new twist on the superpower rivalry
Are we facing deglobalisation?
#StandforUkraine
Security first – a new paradigm for politics and economics
Impact of Fit for 55 on economic development in Europe, Poland, and the Silesian Voivodeship
Silesia – Land of Opportunity
The Polish and Silesian labour markets: opportunities, challenges, and threats
Think Eco! Forum
The female element in business
02

Company is people
21st century education – what should it be like?
Professions or skills of the future?
Education models in the world – lessons for Poland
Foreigners on the labour market – are we able to make use of their competences?
The Family Foundation in practice – first insights
AI in the recruitment process
Ageing economy
Vocational activation of people with disabilities
The role of the visionary in the organisation
How to build effective teams
Wellbeing
03

Start-ups and innovations
Building an innovative culture in the organisation
Managing sensitive knowledge in an innovative company
Innovation and patent law
Technologies driving growth in this decade
What an effective innovation support ecosystem should be like
Cryptocurrencies – fad or future of money?
Deep Fakes vs Digital Trust Technologies
04

Law and taxation
Key legal changes in 2024 – what to prepare for?
Out-of-court proceedings as an opportunity to assert your rights effectively
The National e-Invoicing System (KSeF) and SMEs
How to prepare SMEs for ESG reporting?
A good agreement on two pages – workshops for entrepreneurs
Impact of entrepreneurs on legal changes – fiction or reality?
Minimising the risks of running a business
05

Finances and investments
Opportunities and challenges of the EU Financial Perspective 2021-2027
Making the whole of Poland an economic zone
Investing in property
Financing the implementation of innovative solutions
Green Financing
Investing safely in times of change
The market for alternative financial services
When your Start-Up needs support
How to cash in on the green transition
EU funds for entrepreneurs
06

Marketing and sales
Product management in a turbulent market
Elevator speech – or my 30 seconds
Everyone is a brand. Building your image in social media
How to communicate so that the client hears, not just listens
E-commerce as an opportunity for SMEs
AI-generated marketing campaigns. Does this make sense?
Live commerce the future of sales channels?
07

Smart City for business
Is the Smart City concept suitable for every city?
Business participation in building the Smart City
Technologies to make cities smarter
The idea of the 15-Minute City. Utopia,opportunity, or threat?
Tools for supporting entrepreneurs by towns and municipalities
Smart, Smarter, Smartest City
Intelligent transport and logistics
08

Global Business Meeting
B2B meetings with international guests
Where to get the knowledge of foreign markets?
Security of international agreements
The impact of geopolitics on companies' international cooperation
Funding opportunities for SMEs undertaking international activities
Best practices in sustainability and ecology in global business
New trends in international trade: growth of e-commerce and B2B platforms
International partnerships for small and mediumsized enterprises – how to create and maintain them?
How to become a star of the
#EKMSP?

Speech
on the main stage

Interview
on the main stage

Moderated

debate

on the main stage

Exhibition
stands

Discussion panel/workshop
in the conference room

B2B

expert

zone

Branding
and media

Accompanying
events
#EKMSP in media
The event is covered by the largest editorial boards in the country at national, regional, and local level. Presence on television, radio, and in the press results in high returns on investment in the form of publicity.
Online, we reach entrepreneurs from all over Poland thanks to dozens of Media Patrons, Supporting Organisations, and Partners
Biznes
participant


profile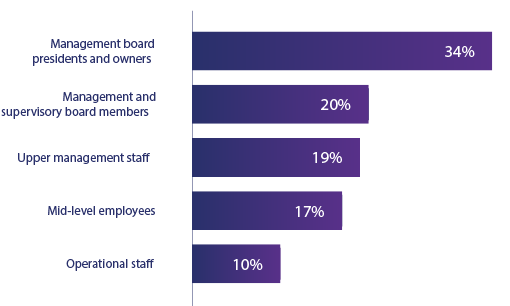 International
dimension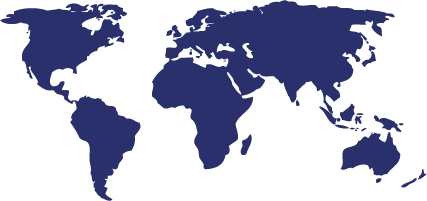 Algeria
Angola
Argentina
Australia
Austria
Azerbaijan
Belarus
Belgium
Botswana
Brazil
China
Croatia
Czech Republic
Estonia
Georgia
Germany
Ghana
Great Britain
Hungary
India
Iran
Iraq
Ireland
Israel
Italy
Japan
Canada
Congo
Latvia
Lithuania
Luxembourg
Madagascar
Malta
Nepal
Nigeria
Pakistan
Portugal
Rwanda
Saudi Arabia
Serbia
Slovenia
South Africa
Spain
Switzerland
Tonga
Turkey
Ukraine
USA